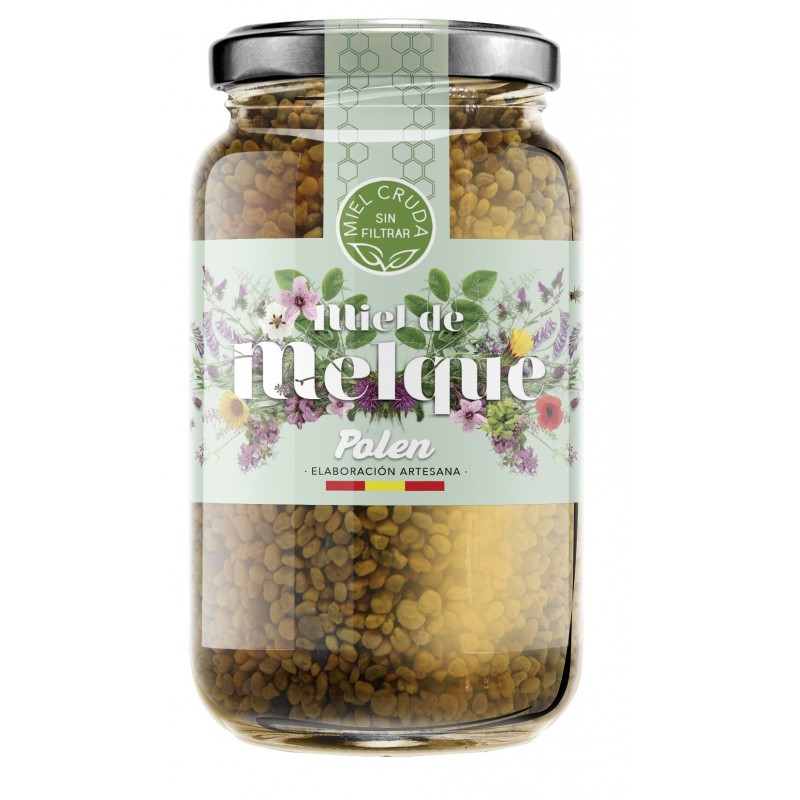  
Pollen
Bee pollen is a small food treasure from which more and more nutrients are discovered. Its complex composition contains valuable enzymes, vitamins and minerals that make it an ideal complement.
Color: depending on its botanical origin, it can be variable, generally yellow and orange dominate.
Floral origin usually comes from the sticky rockrose, dandelion and pollen from various wildflowers.
Aroma: intense and earthy floral.
Conservation conditions: at room temperature in a dry, cool place and away from heat sources. Avoid contact with direct sunlight.
Way of consumption: directly or, dissolved in warm or cold liquids, for about 20 seconds for its dissolution. It can be used as an ingredient in the preparation of kitchen dishes and all kinds of food dishes intended for the care of people and animals.
Production area: central part of the Iberian Peninsula. Made in Spain 

Production season: spring / summer.
Allergenic: does not contain
Specific References
EAN13

22.18€