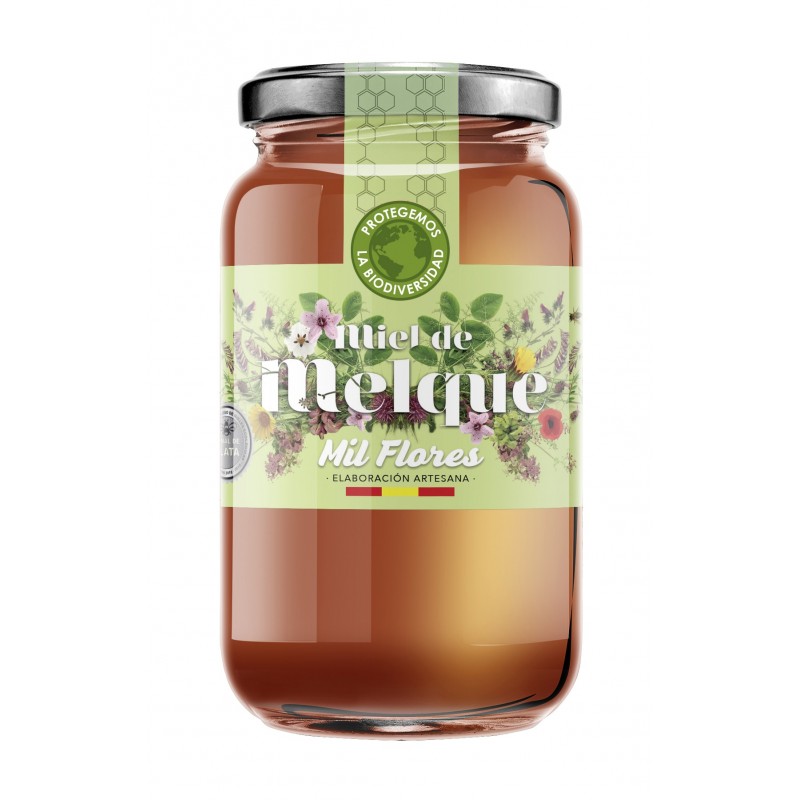  
Raw Multi - Flowers Honey
Raw Multi - Flowers Honey
Thousand Flowers Honey comes from the natural parks Toledo is located at an altitude of approximately 1,000 meters. Honey made by our bees (own harvest) from various wild flowers found in the "Montes de Toledo" and "Cabañeros National Park" Natural Parks, and whose collection takes place during the two months of May and June.
ORGANOLEPTIC CHARACTERISTICS:
Color: light amber and extraordinarily shiny surface.
Aroma: Very floral, subdued, intense and persistent.
Taste: sweet, with clear aromatic notes on the palate.
Montes de Toledo. Made in Spain.
Glass jar of 290 gr, 500g and 1 kg.
Specific References
EAN13

8.25€