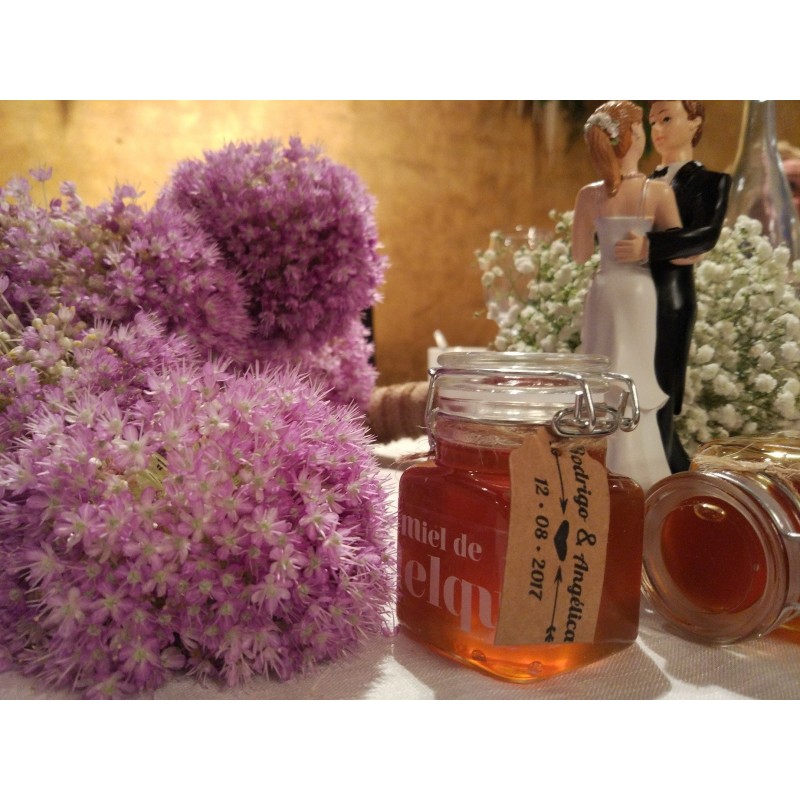  
Details of wedding, baptisms and communions
In this section we offer details for guests to your event, where you can find both inexpensive gifts and guest gifts with the highest quality and an affordable price so you do not spend more than necessary and look great with family and friends.
Possibility of including different types of honeys and formats
Rosemary, Thyme, Mountain, Ecological Chestnut and Milflores.
- 140 gr jar of milflores honey. Ask us price without commitment in any jar and with labels specially designed for your event.
Made in Spain